Kathleen Woolever, president, has extensive experience in developing marketing and relationship management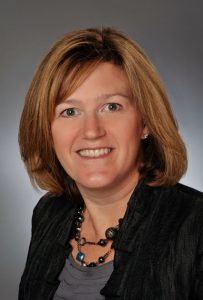 solutions. She is also co-founder of SO Tactics, a communications and digital marketing firm.
Datalytics was founded in 2007 to help associations and chambers of commerce improve their marketing and customer retention efforts ultimately increasing their bottom line. Kathy currently works with several state chambers of commerce and provides association management for the Council of State Chambers. In addition, Kathy is co-author of the Pennsylvania Scorecard, a statistically-derived assessment of Pennsylvania's competitive climate, and author of the biennial PAC Trac, which ranks PACs by expenditures made to influence PA elections.
Previously Kathy held database marketing and statistical analysis positions for the Pennsylvania Chamber of Business and Industry, Harte-Hanks Direct Marketing in Baltimore, MD and for AT&T in Basking Ridge, NJ. Kathy holds a B.S. in Quantitative Business Analysis from the Pennsylvania State University and a M.S. in Management, Stevens Institute of Technology.
An accomplished public speaker, Kathy has been recruited to present at conferences for association executives, including such topics as "The Art and Science of Profiling Your Customers,"  "There's Gold in Your Database" and "Relationship Marketing for Member Retention."