At Datalytics, we can take away the stress of your data management and marketing operations. We offer a variety of services to fit your goals and budget.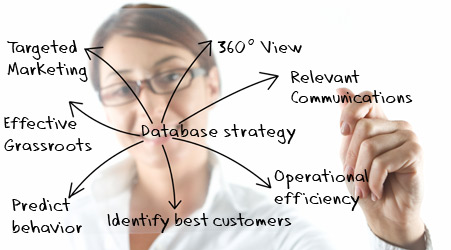 Data management solutions consulting – Is your current customer management solution not working for you? Are you unsure whether to move to a new system or work with what you have? We will help you identify and implement the best, most cost-effective solution for your organization.
Staff training – Is your Association Management or Customer Relationship Management software being used to its maximum potential, or does your staff pretend it doesn't exist? Datalytics can evaluate your business processes and train your staff to use the software correctly – reducing operational and marketing costs.
Ongoing data management assistance – Does your marketing department need some extra hands to manage its clients communications? Or would you like to free your office staff from that responsibility? Either way, partnering with Datalytics can help ease your staffing constraints and come up with a system that works for you and your organization.
Communications strategy – Are you sending the same message to everyone? Are your customers becoming desensitized to your emails? Datalytics can help you identify customer segments and tailor messages to specific audiences, resulting in improved readership and satisfaction. We will also assist with email foundations such as deliverability and spam filter bypasses. Whether the emails are your newsletters, marketing or grassroots campaigns, Datalytics can help you deliver the right message to the right person at the right time.
Customer segmentation and analysis – Do you know who your best customers are and what their value is to your organization? Is your new product development based on a hunch or do you have data to support your ideas? We can find trends in your data, develop a strategy to increase customer revenue and develop dashboards to continually monitor your progress.